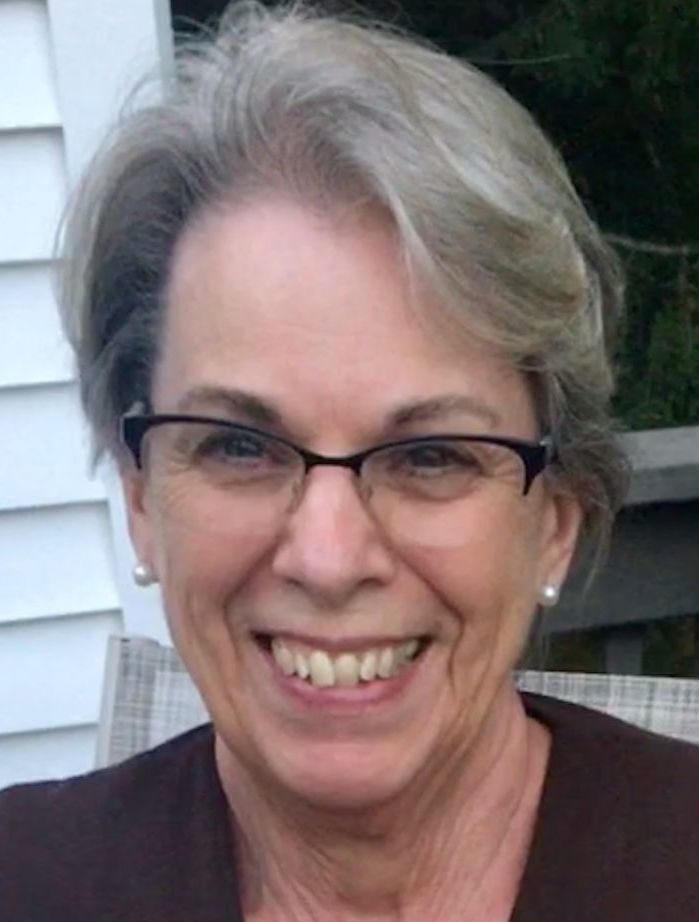 Judith A. Simonetty
Judith A. Simonetty, 75, a resident of Wappingers Falls since 1964 passed away on June 27, 2019 at Vassar Brothers Medical Center surrounded by her family and friends.
On September 12, 1964, Judith married her beloved husband, Christopher. Judith was born to the late Charles and Frances Mohan on April 24, 1944. She was raised in Red Oaks Mill and attended school in the Wappinger Central School District. After high school, she graduated from the New York School of Cosmetology. She returned home and went to work at The Wallace Company as a beautician. Judith left the work force when she gave birth to her first born, Keith in July of 1965. She then began her journey as a mother and homemaker. She went on to give birth to Kristine in September of 1968, Jason in February of 1971 and Matthew in August of 1977. Judi gave a lot of hair cuts to her husband, children, cousins and friends over the next 18 years. Shortly before her youngest, Matthew, graduated High School she was offered a position in the registrar's office at Dutchess Community College. She spent the next 19 years sharing a work week with her lifelong best friend, Margaret Fitzgerald.
Judi spent many summers traveling in their camper with Chris and the children to many East Coast and Canadian destinations. A favorite spot was Avalon, New Jersey where she and the family enjoyed many vacations with her cousin Chris Schmidt and his family. There was always the beach, miniature golf and lots of ice cream. As the grandchildren came along, Judi was affectionately known as "Nana", which she relished. Jacob was born in September of 2000, Aidan born in April of 2002 and Sophia born in August of 2004. They were the love of her life. She traveled to Ocean City, New Jersey with the whole family and friends renting a house as close to the beach as possible.
As a little girl, Judi enjoyed many weekend visits to Aunt Gertrude's where she got to visit with her five cousins and her own grandmother also affectionately called "Nana".
In married life she loved being a mother (most of the time) reading and listening to her children. She made many of their clothes and always their Halloween costumes on her trusty sewing machine.
Judi and her friends put together what they called "The Birthday Club" where the girls would celebrate each other's birthdays. They shared more dinners than birthdays and it appeared to be an excuse to go out for dinner.
Another big event, after the children grew up a bit, was the annual trek to Geneseo, New York for what they called "Cousins Week". They would round up Aunt Carita, cousins, friends and visit cousin Patty Fennell.
In addition to her loving husband Christopher, Judi is survived by her children, Keith of Wappingers Falls, Jason of Beverly, Massachusetts and Matthew of Wappingers Falls; her beloved grandchildren, Jacob of Fort Sill, Oklahoma (US Army), Aidan and Sophia of Wappingers Falls; along with many nieces, nephews, cousins, one uncle, and many dear friends.
Judi was predeceased by her daughter, Kristine in 1983 and her only sibling, Lawrence.
A Mass of Christian Burial will be offered at 9:30 a.m. on Monday, July 1, 2019 at St. Mary's Church, Clinton Street in Wappingers Falls. Burial will follow in St. Mary's Cemetery.
Per her wishes, there will be no visitation.
Memorial donations in Judi's name can be made to her favorite charity, "Hour Children" care of Sister Tessa, 36-11 12th Street, Long Island City, NY 11106, www.hourchildren.org.
Arrangements are under the direction of Straub, Catalano & Halvey Funeral Home, 55 East Main Street in Wappingers Falls. For directions or to send a personal condolence, please visit our website at www.StraubCatalanoHalvey.com.