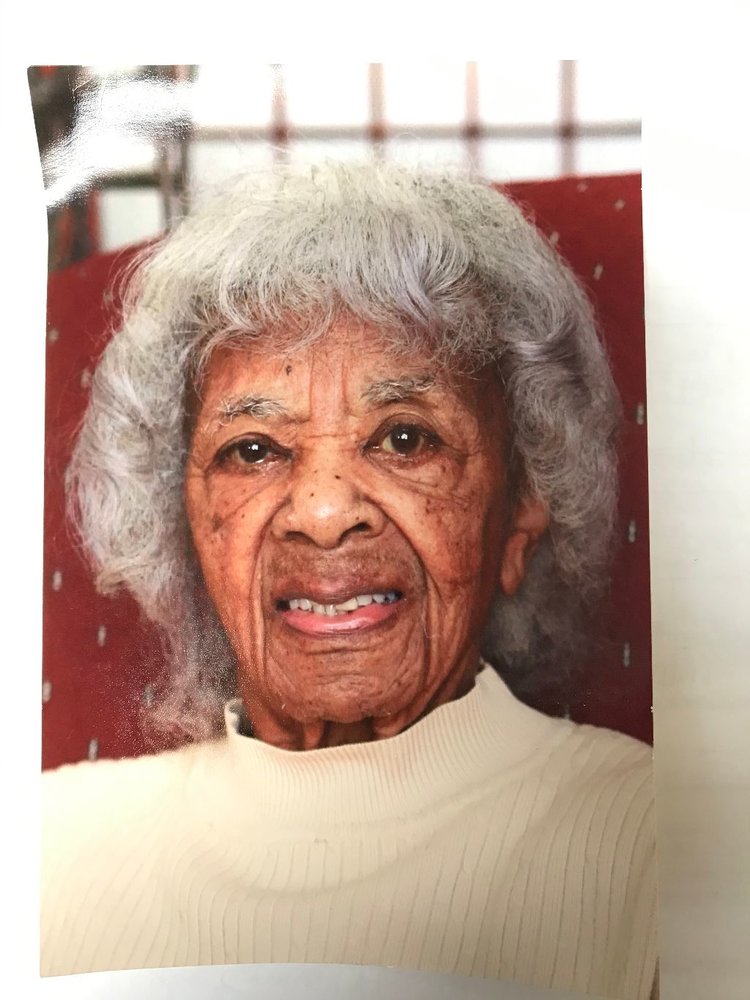 Obituary of Ena Nelson
Ena Nelson was born in New York City on October 22, 1919 to Anna and Louis Suriel. The eldest of eight sisters and brothers, she is remembered as a steadfast and loving caretaker, both to her siblings and later to her own family of five. Ena passed away in Poughkeepsie at 100 years of age on December 17, 2019. Ena approached life with curiosity and firm resolve. After graduating high school in Manhattan, she studied nursing at City College and even attended pilot training school. She was multilingual, having studied French and Spanish, and was determined to hone her foreign language skills well into her later years. In her retirement, she enrolled in Spanish classes at Duchess Community College and often called upon her granddaughter for impromptu language lessons. Ena found pleasure in books, passing many quiet evenings in her armchair devouring yet another novel. The most well-worn book on Ena's shelves was the Bible. She read passages from it every night before bed and would encourage her family to follow suit. From childhood,Ena attended Refuge Temple Church in Harlem, where her father served as superintendent. Ena was a dedicated child of God throughout her life. Ena met her husband, Beverley H. Nelson, through a mutual friend just before World War II. They married in 1945, shortly after Beverley returned home from active service in Italy. Together they raised three children— Richard, Beverly, and Howard. In addition to being the primary caretaker for her sons and daughter, Ena supported the family working the phones for AT&T's early transcontinental telecommunications division. She was later an employee in the United Nations' communications department, where she was distinguished as a loyal employee and a trusted matriarch to her coworkers until her retirement in 1979. After her husband passed a decade later, Ena began a new chapter in her life by moving to Deltona to enjoy retirement in the warm Floridian sun. She moved between Florida and New York several times, but returned to her home state permanently to be closer to her daughter, son-in-law, and granddaughter. Above all, Ena was compassionate. She possessed an indomitable, independent spirit and a deep capacity for unconditional love. She used this spirit and her dedication to the word of God to motivate her children to reach their full potential. She doted on her grandchildren and and doled out her own brand of tough love that was at once formidable and nurturing. It is this fierce love that she conferred on to her family members that lingers with everyone she touched. ​ Ena is survived by her sister, Juanita Suriel; her eldest son, Richard Nelson; her daughter, Beverly Bruley; her two grandchildren, Jamaal Nelson and Sarah Bruley; her son-in-law, John Bruley; her daughter-in-law Philita Nelson; and several nieces and nephews. In a life that spanned just over a century, Ena left a lasting impression on many friends, relatives, and colleagues, and she will be dearly missed.
To plant a tree in memory of Ena Nelson, please visit Tribute Store
Services for Ena Nelson
There are no events scheduled. You can still show your support by planting a tree in memory of Ena Nelson.
Visit the Tribute Store