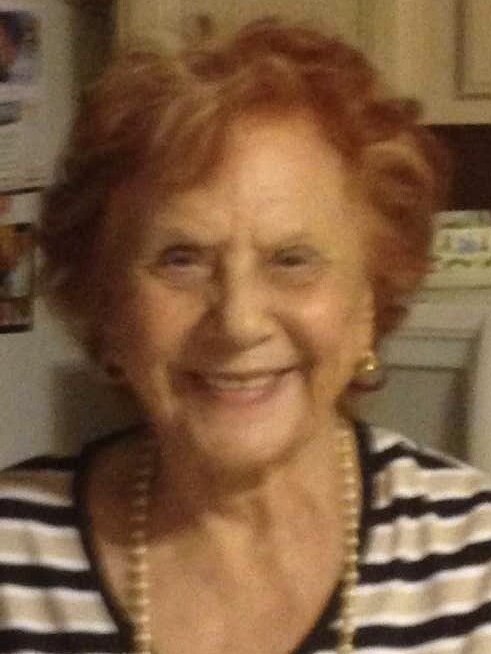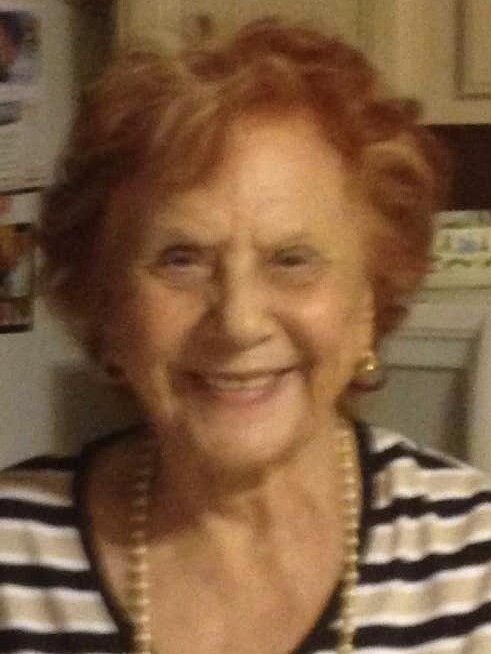 Obituary of Loida Cardone Arvonio
Loida passed away peacefully at her home in Phoenix, AZ at the age of 93, surrounded by her daughters who loved her dearly.
Loida Genova was born in Italy September 21, 1928 and came to America in 1947. She cried when she saw the Statue of Liberty because she thought America was so beautiful. For the next 48 years she lived in New York where she was lovingly nicknamed Gloria. She went to school, proudly became a US citizen, and worked hard while raising her young family with her husband.
In 1965, Loida was happily married to her soulmate Felice (Phil) Cardone. They shared a loving home until his passing in 1990. In 1995, Loida made Phoenix, Arizona her home where she lived happily for the next 26 years. She loved Arizona. She always said the air, mountains, and the beautiful desert flowers reminded her of Italy.
Loida was as beautiful as a movie star throughout her whole life. Even at 93, she was still as beautiful on the outside as she was on the inside. She was honest, funny, down to earth, and sincere & she loved with all of her heart. The best storyteller, she could captivate you with the many stories of her life, both tragic and funny from her childhood and her family struggles during WWII in Italy.
For the past 5 years her grandson James shared her hilarious stories & expressions on his popular podcast. She was quickly embraced & loved by all & will be missed by hundreds of fans who affectionately called her Italian Grandma. She spoke her mind and you never had to guess what she was thinking. She would praise you or reprimand you with equal truth. Kind and forgiving, there was never an I am sorry she didn't accept. Except if you made the mistake of dipping your bread in her pot of sauce. Loida was an incredible cook who always had a meal for anyone who entered her home and she made sure you ate it! Loida loved politics and could hold her own in any debate. She loved all music, especially the electric guitar and always said it sounded like it was singing to her.
Loida was a petite, lovely lady who had a huge presence in all of our lives. She loved life and could light up a room with her smile. We will always cherish everyday we shared with her. She is deeply loved and will be forever missed. A piece of all of our hearts will be forever lost without her. If tears could build a stairway, and memories a lane I'd walk right up to Heaven and bring you back again. Rest with God our beautiful Angel.
Loida is survived by, her 4 daughters and sons-in-law, whom she loved dearly: Angela Wall & husband Michael of Phoenix, AZ, C. Jill Caputo & husband Vincent of Wappinges Falls, NY, Tina Buchanan & husband Thomas of Phoenix, AZ, and Lisa Buchanan & husband Patrick of Phoenix, AZ; her 8 grandchildren & 5 great grandchildren, whom she cherished: Jesse Steccato & wife Shalina of Los Angeles, CA, James Pietragallo & wife Sarah Hunt of Poughkeepsie, NY, Ashley Caputo & husband Dave Jagich of Milton, NY, Christian Wall & wife Tracy Young of Tempe, AZ, Justine Caputo of Wappingers Falls, NY, Zachary Buchanan, of Phoenix AZ, Jason Buchanan of Phoenix, AZ, Shioban Buchanan of Phoenix, AZ, Madison & Joey Pietragallo of Phoenix, AZ, Stella & Thayer Steccato of Los Angeles, CA, and Mila Pedatella of Wappingers Falls, NY; her dear brother, Contino Genova & wife Charlene & dear sister Nella Giangaspro, both of Port Orange, FL; and many beloved nieces and nephews in the US, Italy, & Belgium.
Mass of Christian Burial will be held on Friday, Jan 7 from 10:30 AM at St Mary's Church 11 Clinton Street, Wappingers Falls

Visitation will be held on Friday, Jan 7 from 9:00 to 10:00 AM at Straub, Catalano & Halvey Funeral Home 55 East Main Street , Wappingers Falls



.
To send flowers to the family or plant a tree in memory of Loida Cardone Arvonio, please visit Tribute Store
Visitation
9:00 am - 10:00 am
Friday, January 7, 2022
Straub, Catalano & Halvey Funeral Home
55 East Main Street
Wappingers Falls, New York, United States
(845) 297-2610
Mass of Christian Burial
10:30 am
Friday, January 7, 2022
St Mary's Church
11 Clinton Street
Wappingers Falls, New York, United States
(845) 297-6261
Share Your Memory of
Loida