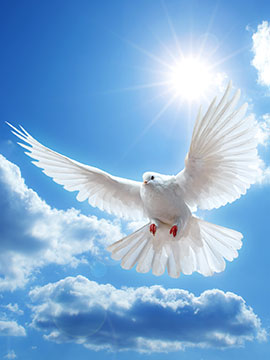 Obituary of Kurt R. Groll
Kurt Richard Groll, 86, an area resident for 68 years, passed away on January 13, 2022.
He was the son of Max and Clara Groll of Wendlingen, Germany, born on May 15, 1935. As a young child growing up in WWII Germany, he learned to persevere and overcome adversity early on. In 1942, for example, 7-year-old Kurt was hit in the leg by a piece of shrapnel during an aerial assault in his neighborhood. When he turned 18, he emigrated to the United States, and served in the U.S.A.F. from 1955–59. While stationed in Tripoli, Libya in 1956, he spotted a girl and told his buddy, "I'm going to marry that girl." His initial advance a week later was met with a request that he "Get lost." Ouch. But he persisted despite the rebuff, and, on October 19, 1960, "the crazy German" did indeed marry the girl. Leila Groll remained the love of Kurt's life for the rest of their 61 years together.
Kurt's diverse interests ranged from the adventurous – he was a pilot and raced his Porsche – to the arts and sciences. He loved to raise orchids, and even cross-pollinated an entirely new hybrid. In 1987, Howeara 'Leila Groll' was officially recognized by both the International Orchid Register and the American Orchid Society. Professionally, Kurt spent 35 years doing fuel research for Texaco, retiring as an engineering specialist in 1995. Kurt was predeceased by his brother Max.
He is survived by his wife Leila, by their two sons Richard and Dieter, and by Richard's son Alex.
A memorial service will be held on Saturday, May 14, 2022 at 11 a.m. at First Evangelical Lutheran Church, 325 Mill Street in Poughkeepsie.
In lieu of flowers, memorial donations may be made in Kurt's name to the Tunnel to Towers Foundation, www.t2t.org.
To send flowers to the family or plant a tree in memory of Kurt Groll, please visit Tribute Store
Memorial Service
11:00 am
Saturday, May 14, 2022
First Evangelical Lutheran Church
325 Mill Street
Poughkeepsie, New York, United States
Share Your Memory of
Kurt