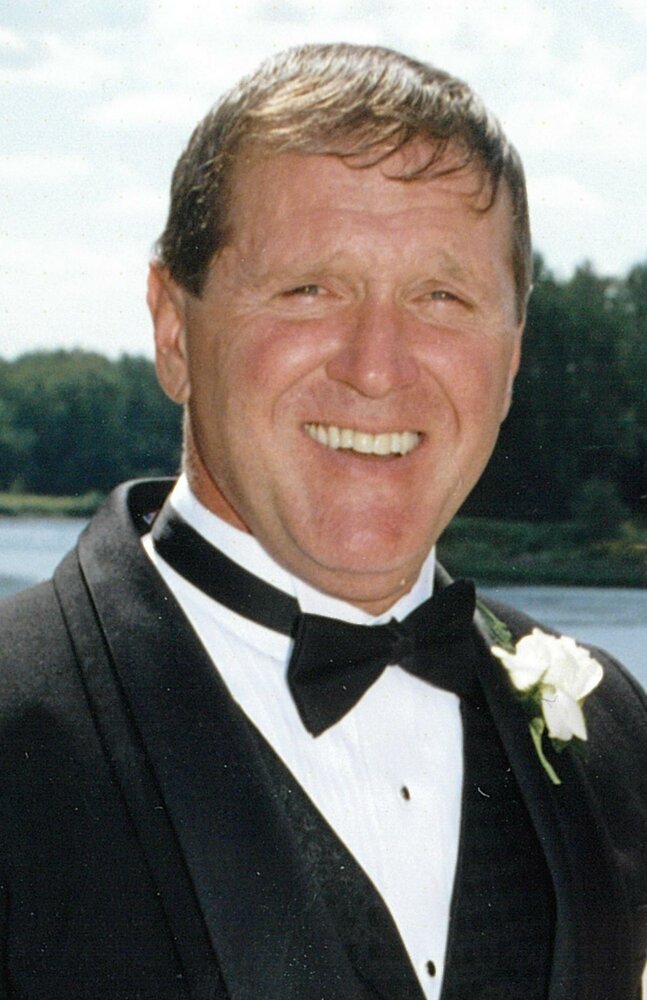 Obituary of Norman K. Whittemore
Wappingers Falls, NY – Norman K. Whittemore, age 75, died peacefully on Saturday, April 2nd, in comfort care at Wingate Dutchess, supported by his loving wife of 53 years, Janet Whittemore, and visited by his loyal dog, Peppy. He was born on June 7, 1946 in Endicott, New York to Norman G. and Betty (McMullen) Whittemore.
Norman grew up with his two sisters and pursued many interests and sports, including baseball, bowling, and golf. A graduate of Union Endicott High School in 1964, he completed a Journalism Degree at Syracuse University in 1968 and earned his Master's in Journalism at the University of Missouri in 1970.
On June 29, 1968, Norman and Janet Brady were married by Norman's father, Reverend Norman G. Whittemore. In 1970, they moved to Dutchess County where Norman began his professional career at IBM in Fishkill, NY. Norman also enjoyed successfully running his own business for many years, Heritage Homemade Ice Cream in Hopewell Junction, NY, opening in 1976.
Norman frequently said that the best years of his life were raising his son, Mick. They shared many interests, playing sports and working to excel in school, with a special focus on pitching baseball. He never missed a chance to practice or attend a game. While this may seem like the dreams of many fathers and sons, the time Norman devoted to Mick was about life lessons, learning to pursue goals and give your best effort. Norman was Mick's best man at his wedding.
In retirement, Norman exercised regularly enjoying Planet Fitness and becoming an avid tennis player. You could almost always find him playing doubles with friends at the local courts or Cross Court Tennis Club. Norman was a big fan of all New York based sports teams, but the New York Mets held a special place in his heart. He loved nothing more than an afternoon Mets game, napping through the middle innings, waking up in time for an exciting end.
Norman loved his family dearly and will be greatly missed. He enjoyed life, a true dog-lover, a great talker and eater, reveling in chances to visit the buffet with family or friends. Norman also loved his home, taking care of his yard, and was prone to swapping used cars every few years to try something different. He was frugal in nature, especially on anything for himself, but had the biggest heart. Norman was a devoted husband, father, and grandfather. We thank him for his love, support, and sacrifices.
Norman is survived by his beloved wife Janet, son Mick Whittemore, his wife Lisa, and his granddaughter Brianna Whittemore, all of Rochester, NY, along with his sister Ellen Grubham, her husband Lew, and nieces and nephew. He was predeceased by his parents, his sister Catherine Hinkley, and his nephew Mark Hinkley.
At Norman's request, there will be no calling hours. A private service will be held for his loving family and he will be laid to rest at the Fishkill Rural Cemetery. In memory of Norman, donations may be made to St. Jude's Children's Hospital, 262 D.T. Place, Memphis, TN, 38105 or the Dutchess County ASPCA, 636 Violet Avenue, Hyde Park, NY 12538.
To send flowers to the family or plant a tree in memory of Norman Whittemore, please visit Tribute Store
Memorial Service
Fishkill Rural Cemetery
801 Route 9
Fishkill, New York, United States
(845) 896-6227
Share Your Memory of
Norman