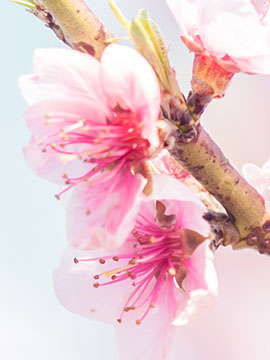 Obituary of Harriet K. Dearborn
Harriet K. Dearborn of Poughkeepsie passed away at Vassar Brothers Medical Center after a long illness on Wednesday, June 29, 2022. She was 91.
Born August 22, 1930 in Woodside, NY, she was the daughter of the late Henry and Lillian Kroeger. She was a graduate of Bryant High School in Astoria, Queens. Harriet later married her high school sweetheart, Howard C. Dearborn, on May 24, 1952 at St. Paul's Episcopal Church in Woodside; Mr. Dearborn survives at home.
Harriet was a very active member of Zion Episcopal Church in Wappingers Falls for over 60 years where she was a member of the vestry, worked many church functions, taught Sunday school, worked at the Penny Pincher Thrift and volunteered at the food pantry. She was also a volunteer driver for Meals-on-Wheels of Wappingers Falls. Harriet previously worked in Vassar College Library. In her spare time, she loved cooking, music, dancing, as well as gardening and planting flowers. Harriet enjoyed vacations at Cape Cod, ski trips and helping others. Harriet and Howard even took two cross-country trips together, visiting National Parks.
In addition to her husband, she is survived by her sons, Robert D. Dearborn and Steven M. Dearborn of Poughkeepsie; grandson, Matthew H. Dearborn of Woodstock; daughter-in-law, Linda Dearborn of Cold Spring; brother-in-law, Norman Matte of Greenwich, CT; brother-in-law, Bruce Dearborn of Astoria, NY; niece, Jennifer Miller of Stamford, CT; niece, Carolyn Bordes of Sausalito, CA; nephew, Bruce Brandt of CA; Patrick Brandt, Theresa Brandt and Joann Giesen of Williamsburg, VA; and Rich Williams Jr. of Acton, MA .
In addition to her parents, she was predeceased by her daughter, Nancy C. Dearborn; her sister, Lillian Matte; cousin, Richard Williams; and sister-in-law Ann Bullard.
A memorial service will be held on Saturday, July 16, 2022 at 11 a.m. at Zion Episcopal Church, 12 Satterlee Place in Wappingers Falls.
To send flowers to the family or plant a tree in memory of Harriet Dearborn, please visit Tribute Store
Memorial Service
11:00 am
Saturday, July 16, 2022
Zion Episcopal Church
12 Satterlee Place
Wappingers Falls, New York, United States
Share Your Memory of
Harriet