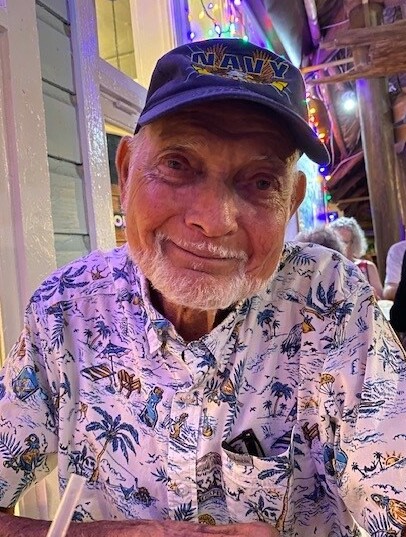 Obituary of Jeffrey A. Delson
Jeffrey A. Delson (81) passed away on July 1, 2022, in Ft. Pierce, FL, with his family by his side.

Born on January 22, 1941 in Bronx, NY, he became a longtime resident of Dutchess County, NY for over 50 years. Jeff was a US Veteran and served as an Engineer in the Navy.

Jeff was the owner of Tri-County Maintenance Co. for 42 years, offering fire and flood restoration. Simultaneously, he owned Tri-County Window Coverings for over 18 years, offering residential and commercial window blinds and shades, and became lovingly known as "The Blind Man." Everywhere Jeff went, people knew and respected him for his professional and kind nature. He was proud of the friends and connections he made throughout his career and continued to stay involved in the community by being a member of the Chamber of Commerce, President of the Hudson Valley United Ostomy Association, and a former Chancellor Commander of the Knights of Pythias.

Outside of work and his community outreach, Jeff was an avid reader, boater, and fisherman, and in 2002, earned his US Coastguard Captain's license. He loved camping, fishing, and his boat, always on the hunt for the perfect catch, bringing family and friends along on his journey. In 2019, Jeff retired and relocated to No. Hutchinson Island, FL with his wife Sheila, to his "dream home" on the water where he enjoyed fishing and "glorious" nightly sunsets.

Jeff is survived by his wife of 38 years, Sheila Delson; his daughter, Bonnie Johnson (Norman) and grandchildren, David Johnson and Malissa Royce (Ben); and stepsons, Christopher Williams (Fernanda) and Brian Williams (Kate), and step-grandchildren, Rachel, Erik, Avery and Brady Williams. He is also survived by his sister Karen Kain (and late husband Tom), nieces Wendy (husband Michael), children Julia and Thomas; and niece Kristin and son Zachary; his sister Ingrid Delson-McMenamin (husband Steve); his brother Jon Delson and son Jeremiah; and sister Heidi Lyons (husband Peter) and children Rebecca, Peter (wife Esther), Sarah, Mary, Bridget, Eric, Matthew, Daniel, and Catherine.
Jeff is predeceased by his mother (Martha Delson), his father (Sanford Delson), his dear son (Mark Delson), and his brothers (Douglas (Donny) Delson) and (Eric Sanford Delson).

Memorial visitation will take place on Tuesday, July 12, 2022 from 9:30 a.m. to 11 a.m. at Straub Catalano & Halvey Funeral Home, 55 East Main Street, Wappingers Falls. A memorial service will follow visitation at 11 a.m. at the funeral home. Interment with military honors will take place in Poughkeepsie Rural Cemetery, Route 9, Poughkeepsie.

In lieu of flowers, donations are appreciated to the Treasure Coast Hospice House, Ft. Pierce, Florida or St. Jude Children's Research Hospital.
To send flowers to the family or plant a tree in memory of Jeffrey Delson, please visit Tribute Store
Visitation
9:30 am - 11:00 am
Tuesday, July 12, 2022
Straub, Catalano & Halvey Funeral Home
55 East Main Street
Wappingers Falls, New York, United States
(845) 297-2610
Funeral Service
11:00 am
Tuesday, July 12, 2022
Straub, Catalano & Halvey Funeral Home
55 East Main Street
Wappingers Falls, New York, United States
(845) 297-2610
Share Your Memory of
Jeffrey