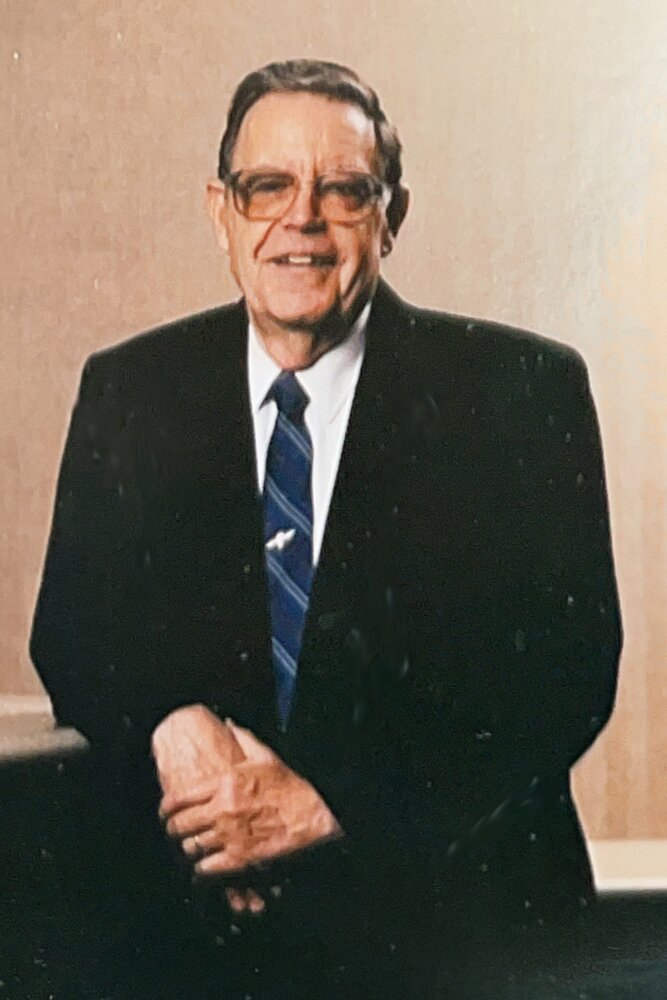 Obituary of Comly R. Fox, Jr.
A Poughkeepsie resident since 1963, Bob was born on September 20, 1934 in Darby, Pennsylvania.
Bob graduated from Friends Select School, Philadelphia, PA in 1953. He married Anne Lucille Marsh in 1955, both having graduated together in 1953, who predeceased Bob in 1999. He also graduated from the Somerset County Technical School, Somerville, NY in 1963.
Surviving is his son, Lawrence R. (Janet) Fox of Walkill, daughters, Leanne (David) Merte of Wappingers Falls and Beth (Tod) Snyder of Wappingers Falls, four grandchildren Jennifer, Christina, Melissa and Bryan. His sister Beryl J. Davis of Horsham, PA and brother, L.Wayne Fox of Durham, NC predeceased him.
Bob served in the U.S. Navy and was employed by Sun Oil Co. in Philadelphia, PA and RCA, Somerville, NJ. Relocating to Poughkeepsie in 1963, he joined the IBM Corporation until his retirement in July of 1991.
He was member of the IBM Quarter Century Club, a past president of the Spackenkill PTA, a Cub Master of Pack 123, Assistant Scoutmaster in the Dutchess County BSA and served on the Dutchess County Board of Health. He also served 10 years on the Board of Directors of the IBM Employees Federal Credit Union and was the President for five years. He served as Treasurer and Board Member for the St. Simeon Foundation of Poughkeepsie for 27 years and a past volunteer with Vassar Brothers Hospital for more than 12 years. He was a member of the Zion Episcopal Church of Wappingers Falls, since 1964 and in addition to teaching and supervising church school, served more than 20 years as Vestryman and Warden. Bob also served as an Assistant Treasurer for the church from 1996 until 2008.
When Bob wasn't busy with his community work you would find him happily surrounded by his family. He enjoyed raising Australian Terriers, working on home improvement, gardening, clock repair, boating, fishing, and coin collecting. He was an avid movie lover and enjoyed watching classics and military movies. He was often found crying over Hallmark Christmas movies.
A funeral service will be held at 11 AM at Zion Episcopal Church, 12 Satterlee Place, Wappingers Falls, NY 12590 on Saturday, July 23, 2022.The family requests all in attendence to wear masks, which can be provided.
In lieu of flowers, contributions may be made to the Zion Episcopal Church, 12 Satterlee Place, Wappingers Falls, NY 12590, Rebuilding Together, PO Box 3695, Poughkeepsie, NY 12603 or Meals On Wheels, 100 Cannon Street, Poughkeepsie, NY 12603.
To send flowers to the family or plant a tree in memory of Comly Fox, Jr., please visit Tribute Store
Memorial Service
11:00 am
Saturday, July 23, 2022
Zion Episcopal Church
12 Satterlee Place
Wappingers Falls, New York, United States
Share Your Memory of
Comly