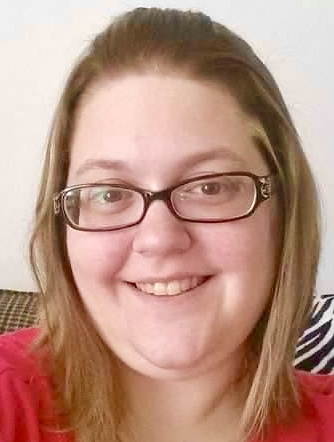 Obituary of Katherine Alana Gariolo
It is with deep sadness that we announce the passing of our sweet, beautiful and beloved Katherine "Katie" Alana Gariolo, 39 years old, from Poughkeepsie, NY. Katie was reunited with her beloved mother, Lorene A. Prezkuta in heaven on Wednesday, October 12, 2022 after a long health battle.

Katie had persevered through the damage to her lungs and body as a result of Covid-19 eleven months ago. She refused to give up and persistently pushed through the difficulties and pain she went through to recover. She had been in 5 different hospital locations from Poughkeepsie, NY to Dover, NJ to Queens, NY, to Lake Katrine, NY. She shared this journey with her beloved mother, Lorene. They were together at the beginning, right next to each other in the Covid ICU, before our mother went to be with God on December 1, 2021. Despite losing her mom, she refused to give up, telling us "I will fight this" and "I want to go home". She was unstoppable and her love for her daughter, Alexis, was her motivation. The joy she felt when Alexis was able to visit her was incredible. Her journey was long and painful.

We were all unprepared for this sudden loss, as Katie was considered a true Warrior in many eyes. However, God determined she had been through enough and she was lifted from her painful body to be joined again with her mother Lorene, who no doubt, was waiting with loving arms open to welcome Katie into Heaven.

Katie was born on April 19,1983, in Poughkeepsie, NY, daughter of Alan C. Prezkuta and Lorene A. Prezkuta (1956-2021). She married Salvatore J. Gariolo, IV on May 14, 2011 and had daughter, Alexis Gariolo. She was the beloved sister of Lorraine Prezkuta-Diaz and Kristine Prezkuta.

Katie graduated from Roy C. Ketcham HS in 2001 and worked various retail jobs until starting in banking in 2005 where she made friends with countless customers and colleagues especially, Stephannie Shad, first at M & T Bank and then TEG Federal Credit Union. She loved to crochet, taking after her late grandmother, Sophie Prezkuta. She was a big WWE fan and loved watching 'The Office' and 'Friends' and was a champ with Friends trivia; she knew it so well. When Katie was 14, she met Christina Ventura and started a best friendship of a lifetime.

Katie was the most wonderful person. She had a beautiful smile that lit up the room, even through the darkness. Everyone who knew her was touched by her kindness, gentleness and sweetness. She gave to others before herself and always expressed compassion and sensitivity to everyone. She asked for little and gave so much. She loved always and unconditionally. She was truly an angel … who now has her wings.

Katie was preceded in death by her loving mother, Lorene Prezkuta and is survived by her devoted father, Alan Prezkuta; husband, Salvatore J. Gariolo, IV; daughter, Alexis Gariolo; sister, Lorraine Prezkuta-Diaz; brother-in-law, Marco Diaz; sister, Kristine Prezkuta; nieces and nephews, Alan, Ryan and Marissa Gilleo and Miguel and Lorrenzo Diaz; great-nephew and great-niece, Nathaniel and Layla Gilleo; as well as many relatives and friends. She will forever be in their hearts and missed very much every day.

Our deepest gratitude to everyone who helped and supported Katie through this journey. We cannot thank you enough for all you have done for her.

Katherine and Lorene's lives will be honored on Wednesday, October 19, 2022 at Straub, Catalano & Halvey Funeral Home, 55 E. Main Street in Wappingers Falls from 4 to 8 PM.

A Mass of Christian Burial will be offered at St. Mary's Church, Clinton Street in Wappingers Falls on Thursday, October 20, 2022 at 10 AM and she will be placed for final resting at St. Mary's Cemetery.
To send flowers to the family or plant a tree in memory of Katherine Gariolo, please visit Tribute Store
Visitation
4:00 pm - 8:00 pm
Wednesday, October 19, 2022
Straub, Catalano & Halvey Funeral Home
55 East Main Street
Wappingers Falls, New York, United States
(845) 297-2610
Mass of Christian Burial
10:00 am
Thursday, October 20, 2022
St. Mary's Church
11 Clinton Street
Wappingers Falls, New York, United States
(845) 297-6261
Share Your Memory of
Katherine