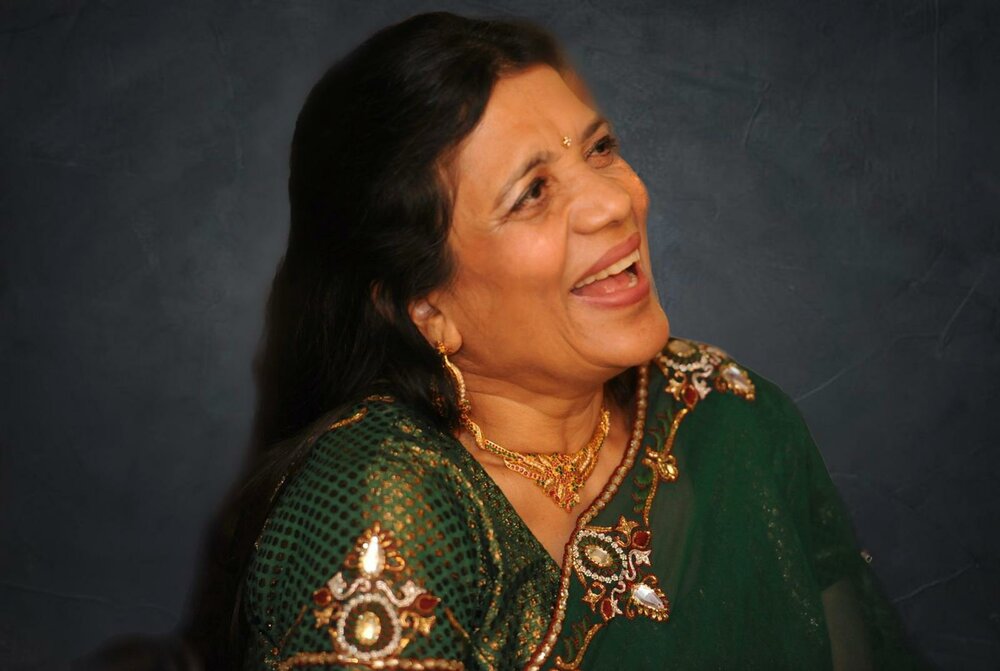 Obituary of Usha Rani Mittal
It is with the deepest sorrow that we announce the passing of Mrs. Usha Rani Mittal (née Gupta) on March 18, 2023, following a four-year battle with Parkinson's disease. She died peacefully in her home, surrounded by family and friends.
Usha was born on June 23, 1948 in New Delhi, India, as the third of eight children. She obtained her M.A. and B.Ed. degrees, both in Hindi, from Delhi University. In 1971, she married Dr. Kashmiri Lal Mittal, Ph.D., and immigrated to the United States. Usha and Kash lived in Pennsylvania (State College and Philadelphia) and California (San Jose) before settling in New York (Poughkeepsie and Hopewell Junction), where she made her permanent home.
Usha was very active in the Indian community in Poughkeepsie. Initially, she was the Secretary of the Mid-Hudson India Association. When the new Hindu Samaj Temple was built in Wappingers Falls, she became a Trustee of the Temple as well as the Cultural Secretary. In the latter capacity, Usha played a lead role in organizing the annual Diwali and Holi programs, cultural pageants that showcased the many talents of the community. She was also instrumental in forming the Teen Group, a youth group in which children aged 10-18 learned about Indian culture, participated in various activities, and made lifelong friendships. Former members of the Teen Group still talk about how much the group meant to them and the pivotal role that Usha Auntie played in shaping their childhoods. In 2001, the Hindu Samaj gave Usha a Distinguished Service Award in appreciation of her decade of outstanding service and dedication as the Cultural Secretary, from 1990 to 2000. As a Trustee, Usha was an indispensable member of the team that built the current temple in 1997. When her service as a Trustee ended in 2007, she was honored with the Hindu Samaj Award.
Usha also leveraged her education to teach Hindi to local children in the temple and in her home, as well as to adults at Vassar College. Furthermore, she was a deeply pious woman and was very active in the Havan program at the Hindu Samaj Temple.
Outside of the temple, Usha was a Hindi movie connoisseur, talented seamstress, do-it-yourself extraordinaire, and ultimate multi-tasker, all while being an ambassador of the Indian community. Usha was known to be ready and willing to help anybody in the community; she almost never said no to anyone who needed something, and many people can attest to this fact.
Above all, Usha was a wonderful mother and she raised four beautiful children. She is survived by her large immediate family: husband Dr. Kashmiri Lal Mittal; son Dr. Rajesh Mittal; daughters Anita Agarwal, Nisha Mittal, and Dr. Seema Mittal Patel; sons-in-law Ashok Agarwal and Nitin Patel; daughter-in-law Dr. Payal Mittal; grandchildren Aakash Agarwal, Sarika Agarwal, Sahana Mittal, Diya Mittal, Kushali Patel, and Armaan Patel; and granddaughter-in-law Abhilasha Agarwal.
Usha will be sorely missed by her family and friends. We hope that her next incarnation will be even better than the last.
To send flowers to the family or plant a tree in memory of Usha Mittal, please visit Tribute Store
Visitation/Funeral Service
10:00 am
Monday, March 20, 2023
Straub, Catalano & Halvey Funeral Home
55 East Main Street
Wappingers Falls, New York, United States
(845) 297-2610
Share Your Memory of
Usha