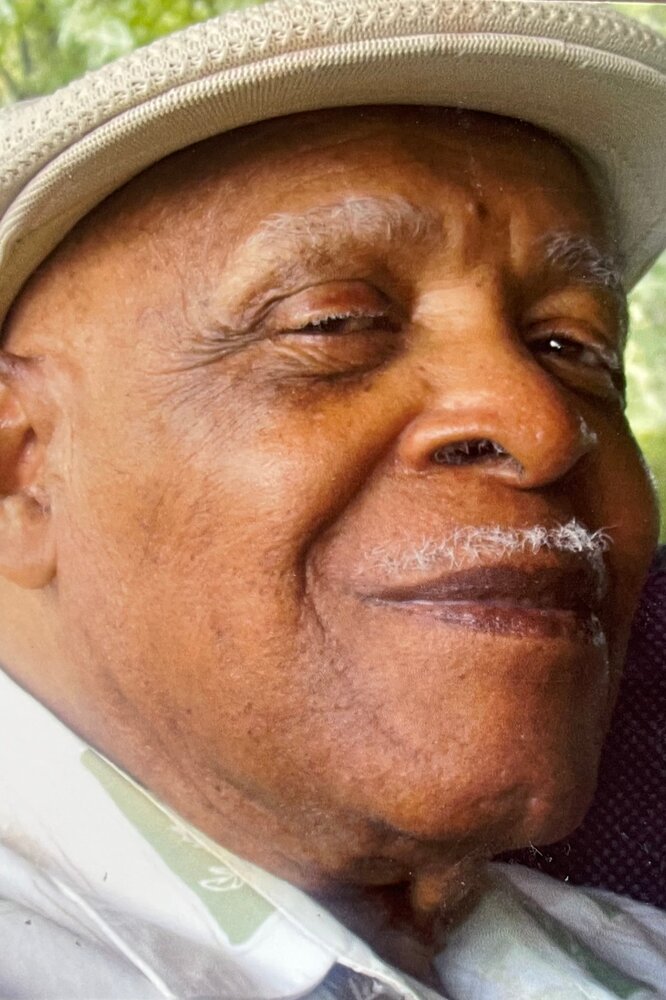 Obituary of William Henry Brown
William Henry Brown, of Poughkeepsie, New York, passed away on May 22, 2023, at the Taconic Rehabilitation & Nursing Home in Fishkill, New York. He was 94 years old.
William Henry was born December 5, 1928, in Louisville, Jefferson County, Georgia. At the age of 3, his mother passed away and he was raised by his grandparents, Sandy and Hattie Brown.
During the second phase of The Great Migration, years after World War II, William moved to New York City, where he joined other relatives. Like other African Americans during this migration, his main pursuit was to develop a good economic status. He eventually married Neloise Brown. They had their wedding ceremony in New York and spent their first married night at The Theresa Hotel in Harlem.
In the early 1950's, the newly wed Browns eventually moved to Tarrytown, New York, where William secured an industrial job at The General Motors Plant at the base of the Tappan Zee Bridge. He worked at the automotive plant for more than 40 years. One of William's dreams was to have solid educational opportunities for his children and secure a home where he could plant and tend a vibrant vegetable garden. He did exactly that when he moved his family to Peekskill, New York. He grew various vegetables and kept a healthy grape vine. He shared his wealth of vegetables with relatives, neighbors, church members, and co-workers. His gardening was a passion in his life.
For his family, William worked to build a solid home learned from his farm years as a boy and young man. He was a devoted proud husband and father who provided well for his family. But that's not all he was.
As a devoted Christian he served as a deacon in the churches he was a member. Deacon Brown was loved and respected by everyone in his church communities. People describe him as a warm and honest person, with a caring kind heart, and a decent character of responsibility, perseverance, common sense, and humor. People were comfortable around him. He was always friendly and open to everyone, no matter their race, age, or gender. He loved to socialize, loved music, especially jazz, and was well dressed.
William is survived by his five children, Theresa, William (Billy), Barbara (Bonnie), Darrell Glen, and Dawn. He is also survived by seven grandchildren, eight great grandchildren, three great great grandchildren, cousins, and many nephews and nieces. He is predeceased by his mother, his brother John, his wife, Neloise, his grandparents, Sandy and Hattie, and his granddaughter Kiara.
To send flowers to the family or plant a tree in memory of William Brown, please visit Tribute Store
Visitation
10:30 am - 11:30 am
Thursday, June 1, 2023
Straub, Catalano & Halvey Funeral Home
55 East Main Street
Wappingers Falls, New York, United States
(845) 297-2610
Memorial Service
11:30 am
Thursday, June 1, 2023
Straub, Catalano & Halvey Funeral Home
55 East Main Street
Wappingers Falls, New York, United States
(845) 297-2610
Share Your Memory of
William