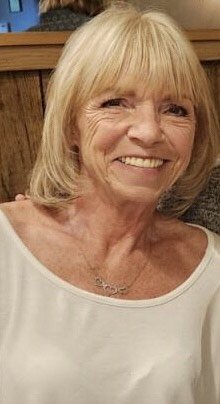 Obituary of Tracy A. Dyer
Tracy Ann Dyer passed away on August 28, 2023 after a quick and unexpected illness. She was 63. She was born to the late William and Irene Dyer on August 12, 1960 in West Palm Beach, Florida; she was one of five kids, two sisters and two brothers.
Tracy grew up in Yorktown where she met and married Laszlo Pingiczer on May 30, 1981. They moved to Wappingers Falls to start their family together. They were married for 20 years and had two children together, Jennifer and Cory. Laszlo preceded her in death on September 8, 2020. She spent the last 22 years with her love and companion, Casey (Cornelis) Van Beek.
Tracy loved to serve others and had a welcoming personality that lit up a room, which is why she loved being a waitress around Dutchess County for almost 20 years. She was a stranger to no one and made friends everywhere she went. She was a nurturer who always made sure others were taken care of. She had a special way of noticing and often stepped up to serve where others wouldn't think to.
Tracy was a dedicated and loving mother, grandmother and dog mom. She treasured her family and embraced every moment with them. She especially loved her role as grandmother to her girls Abby, Ella and Juliet. She loved "like a rocketship".
She was resilient and authentic, sharing her story whenever she had the chance. She overcame her life challenges with humility and perseverance. Her life was marked by Jesus. She was transformed by love and second chances and was quick to extend that to others. She was a gift to everyone who knew her.
Survivors include her children Jen Cassel (Joe) of Albany and Cory Pingiczer (Summer Boardman) of Wappingers Falls; her grandchildren; Abigail, Ella and Juliet; her life partner, Casey Van Beek and his children and grandchildren; her siblings; many nieces and nephews; and her beloved dog, Sadie Mae.
In addition to her parents, she was predeceased by her sister, Debra.
Please join us to celebrate Tracy's life at a memorial service at Fishkill Rural Cemetery at 11:30 a.m. on Saturday, September 9, 2023.
In lieu of flowers, donations may be made to Out of the Pits, a non-profit pitbull rescue organization, P.O. Box 2311, Albany, NY 12220 www.outofthepits.org.
To send flowers to the family or plant a tree in memory of Tracy Dyer, please visit Tribute Store
Memorial Service
11:30 am
Saturday, September 9, 2023
Fishkill Rural Cemetery
801 Route 9
Fishkill, New York, United States
(845) 896-6227
Share Your Memory of
Tracy